Reduce waste, Increase quality.
Discover our made-on-order approach.
Each pair of IN SANA is unique and requires different techniques to be made ad hoc.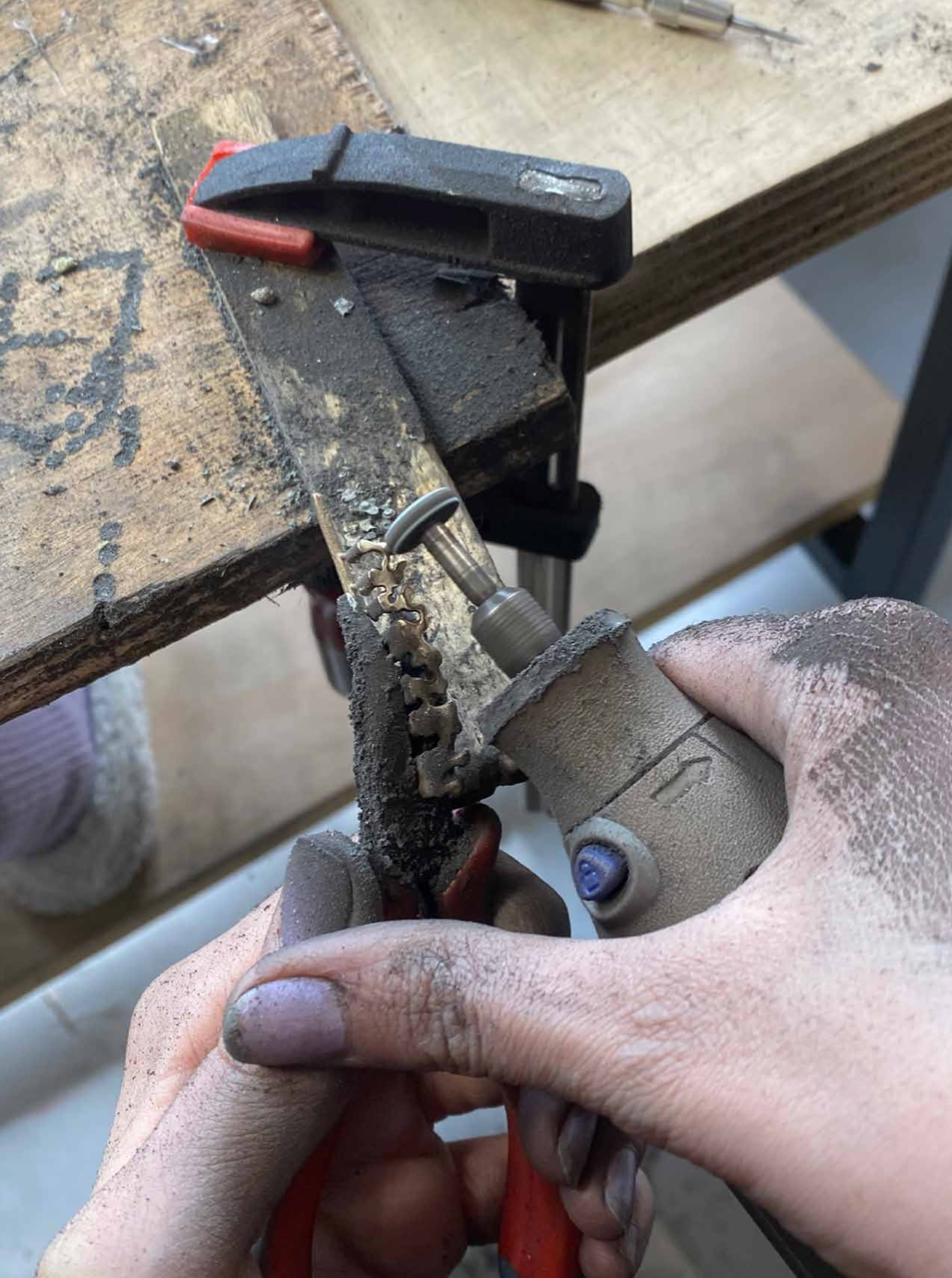 when we say handmade, we mean it
Each Eye Piece have been studied for several months before defining the final shape.
We produce the raw frames with the support of a local experienced goldsmith, who creates the raw pieces in beryllium copper through 3D printing. This way we produce almost zero waste.

Once the raw pieces are ready we start hand polishing them to remove every sign: 3 sanding cycles of around 1 hours each are required to remove the marks of the 3D printing process. Once every piece is smooth and ready, we start the welding process to fix the nose, the
temples and hinges and sand them once more.
After they enter a 4-7 days tumbling process to smooth the surface even more. After that we polish them once more with a special wheel that removes all those signs that are hard to see with a naked eye.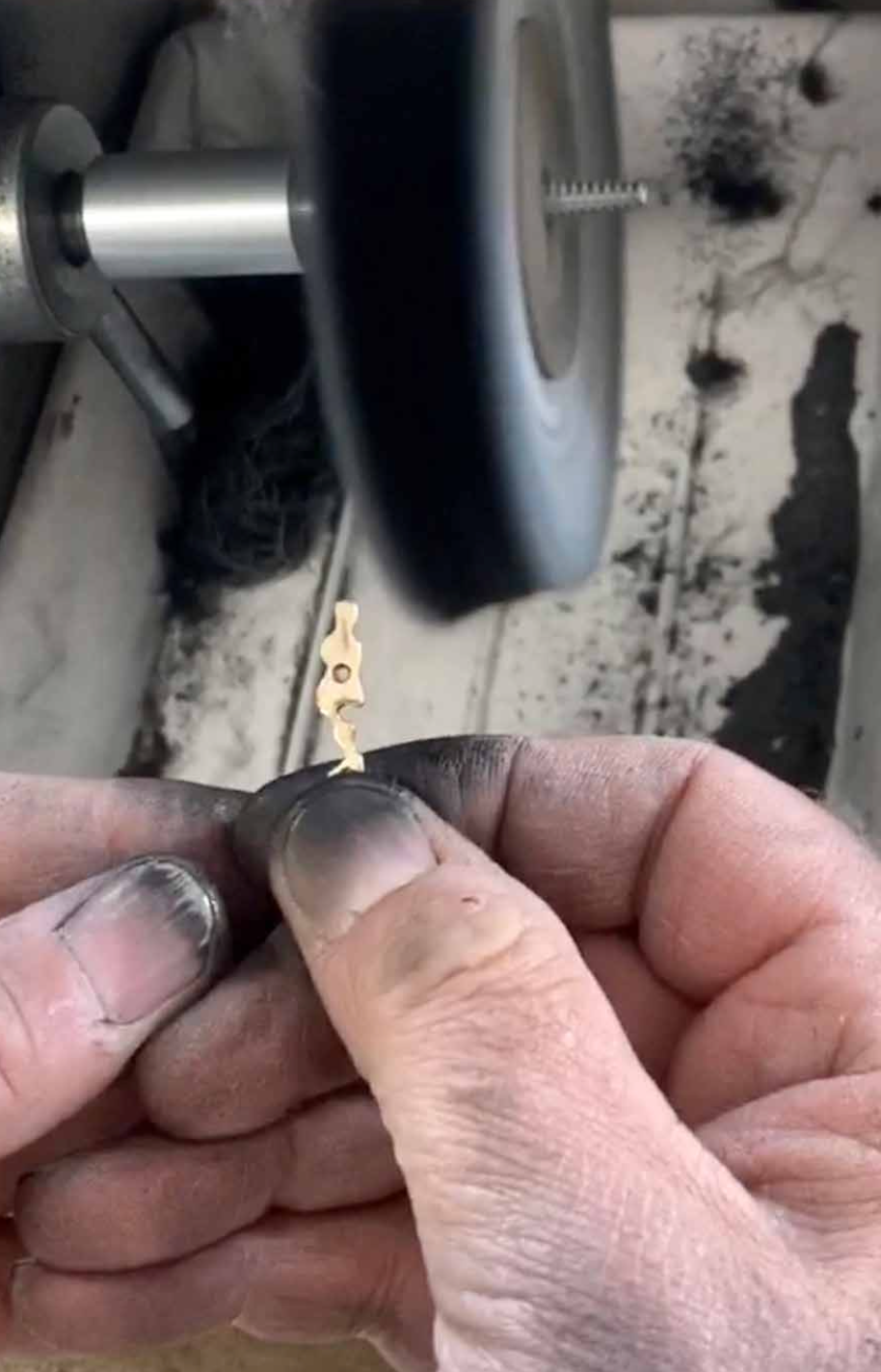 yes, it takes time
At this point we are ready to start with the first round of quality control and assemble the frames. The sunglasses are now ready to be galvanized: this process gives them the selected colors but also guarantee the safety of the ma-
terial on the skin.

Only the handmade sanding/polishing process takes
at least 4-5 hours for each piece!

For the Eye Piece n.4 there is an extra working process for the acetate frame and temples, which also need to be cut and polished to make the material smooth.

At this point we are ready to cut and assemble the lenses, the nose pads and temple tips. Finally we adjust the frame to make it comfortable and the glasses are ready!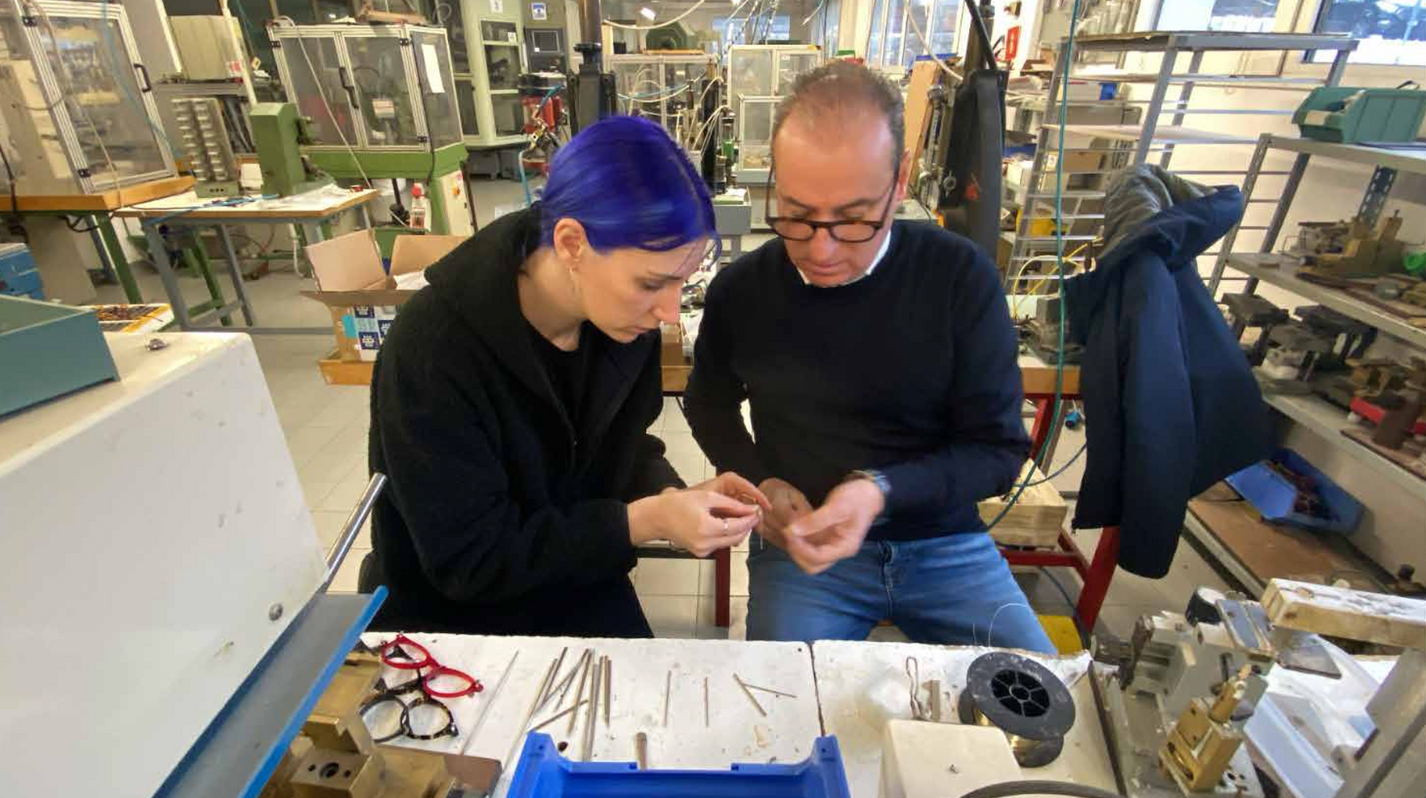 who is "we" at in sana
IN SANA's sunglasses are the meeting point between decades of Silvia's father Francesco's experience in the eyewear industry and my creative mind. Together we challenge ourselves and the eyewear market to move towards a more sustainable and meaningful future.

Hand making sunglasses involves several steps that requires skills and precision. Design process, material selection, frame construction, sanding and polishing, lens installation, final touches and quality control - it's all part of the same dance.

All our packaging are 100% recycled paper and we are working on new sustainable sunglasses cases.