A gaze from the other side.
Imagine having the chance to live a day completely free from what's trapping you.
How would you look like? What would you see?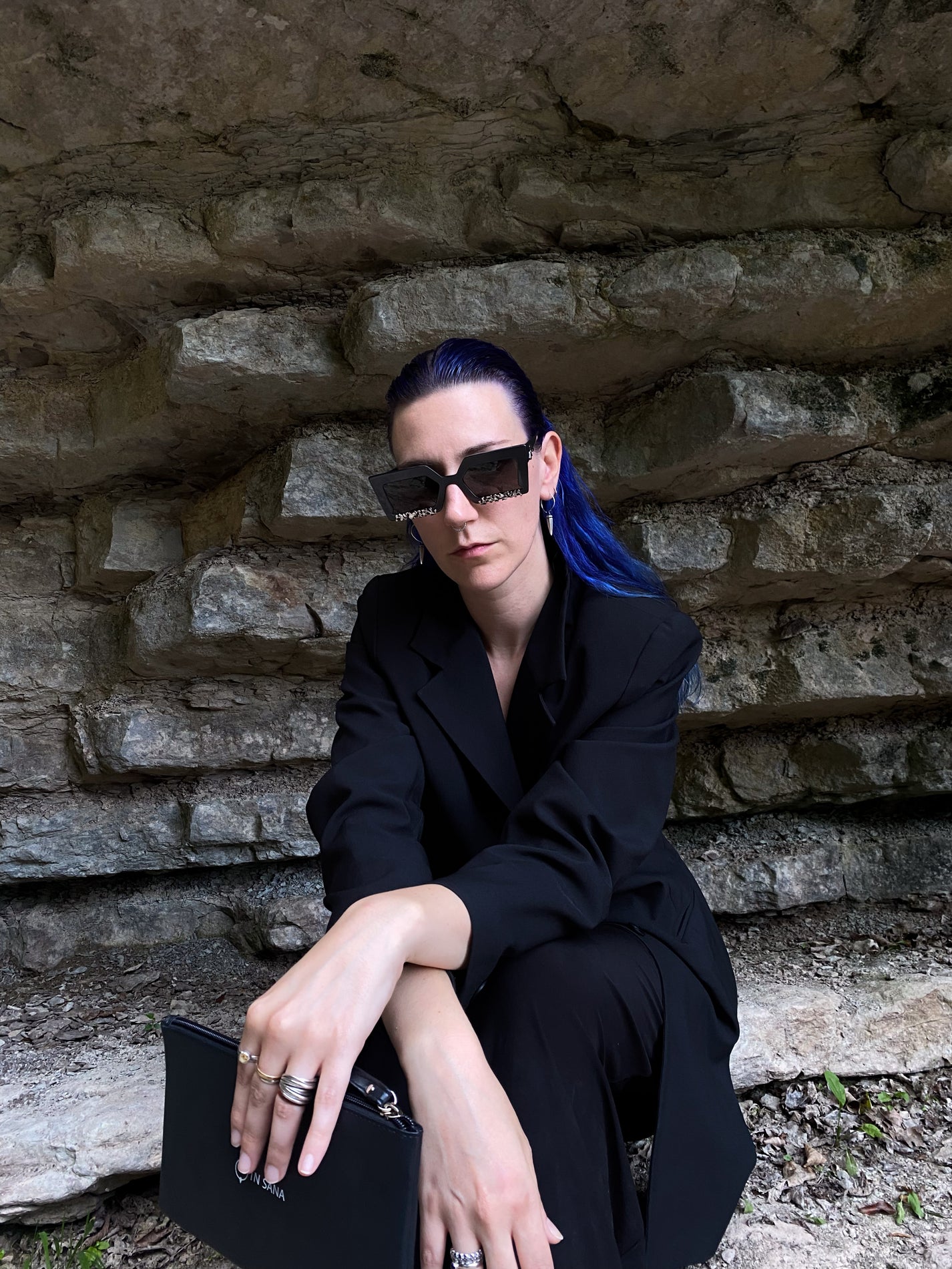 who's behind the crazy shades?
My name is Silvia Fresco, founder and designer of IN SANA.
IN SANA it's my personal journey, phase after phase. After a very dark period, I found myself designing sunglasses, and somehow they helped me finding a new meaning. They showed me that it's possible to extract simple elegant lines from chaos.
I believe each one of us hold inside so many different personalities or shades of ourselves, and that only a few are able to accept and respect them all. Society push us to choose who we are very early, and stick to that decision, but there is a lot more. Exploring ourselves can help us overcome feelings, face difficult situation... and sometimes we just need to feel a little more confident, funnier, shining bright or invisible. We have all the answers within us, if we care to listen.
I invite you to embrace the blurriness of life, accept it and trust it. My hope is that my sunglasses will help you feel whatever you need to in this moment of your life - it is all good. I wish they will give you the same feeling of worthiness that we should all feel in every moment of our life. You're cool the way you are, don't forget!
EMBRACE THE BLUR EMBRACE THE BLUR EMBRACE THE BLUR EMBRACE THE BLUR EMBRACE THE BLUR EMBRACE THE BLUR EMBRACE THE BLUR EMBRACE THE BLUR EMBRACE THE BLUR EMBRACE THE BLUR EMBRACE THE BLUR EMBRACE THE BLUR EMBRACE THE BLUR EMBRACE THE BLUR EMBRACE THE BLUR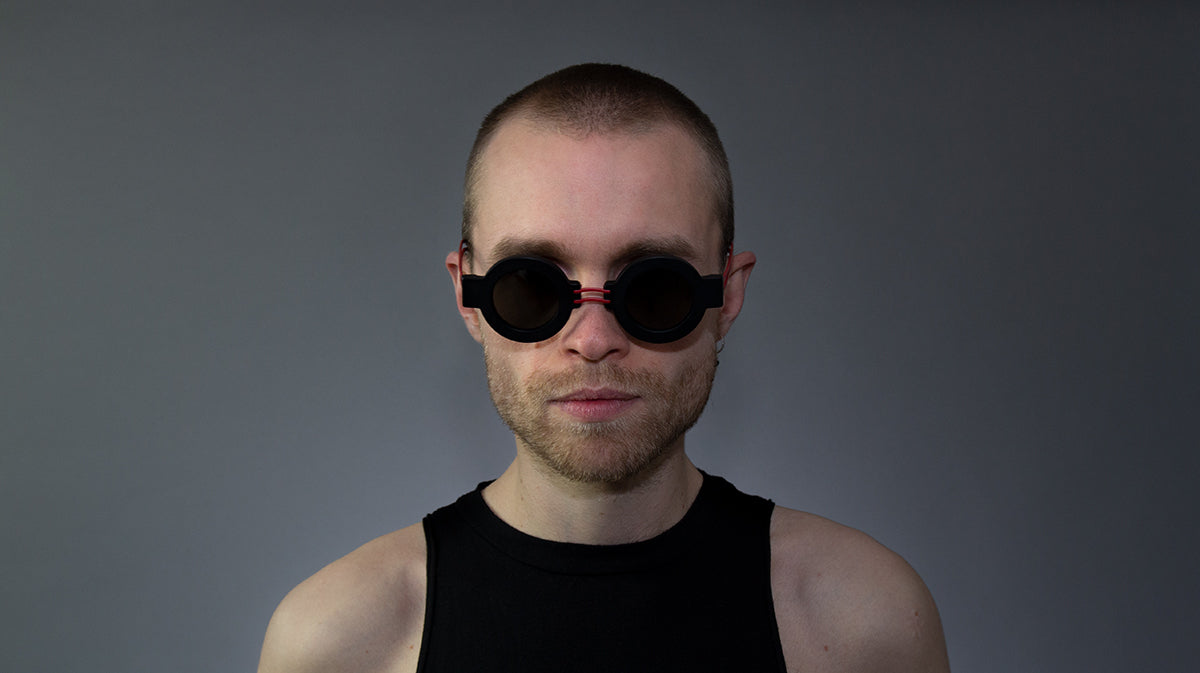 introspection
On a journey guided by the sound of silence, where the voices of others have vanished, listening seems to be the only tool to find the way to understand others and to discover yourself. 
In Sana finds its meaning in this simple but powerful concept.
This introspective process inspired the designer to tell her story phase after phase, and chose sunglasses to represent it. Through sharing them In Sana shows us that it is possible to extract simple but elegant lines out of an overwhelming chaos.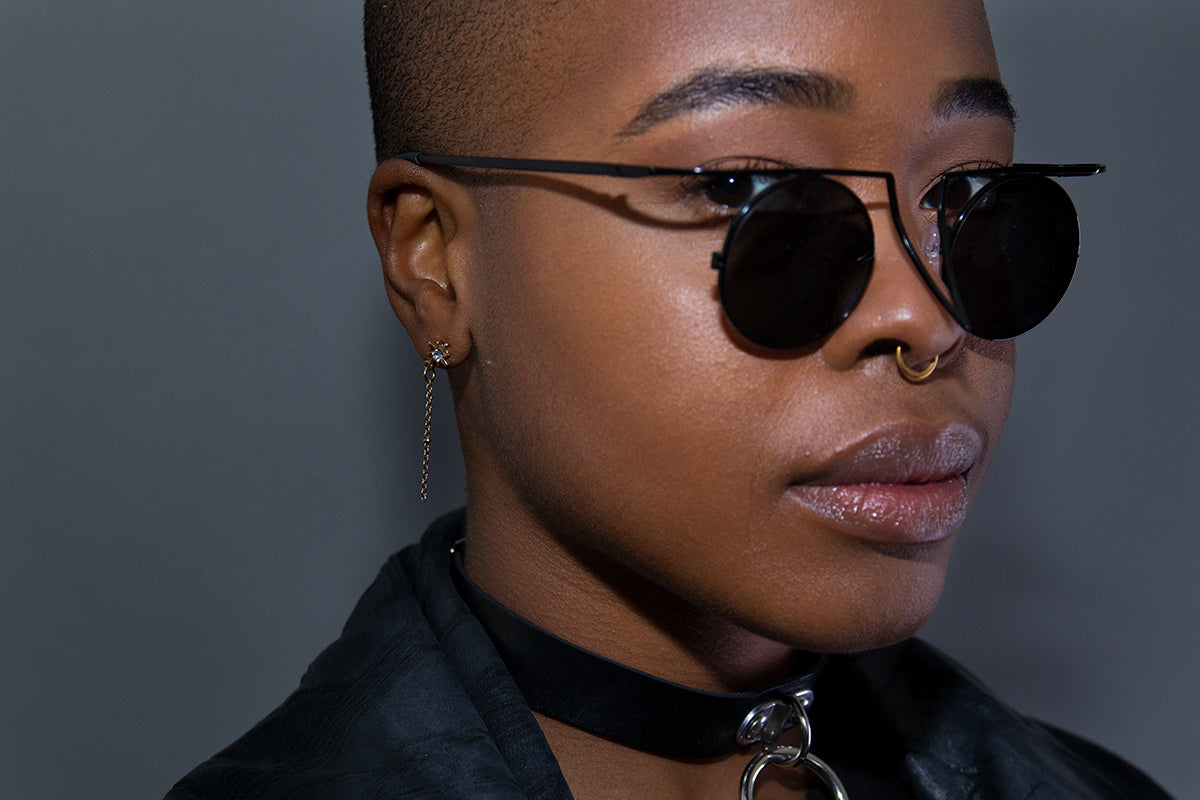 Unheard melody
The unconventional design of the glasses reminds us that even if we feel finite on the outside we are infinite on the inside. By embracing this self-evolution that truly defines us we can create melodies that otherwise would never be heard.
Take a moment to listen to all the emotions that make your heart beat - they're bringing colors to your eyes - what do you hear?
In Sana - that means "in the sound" - finds its inspiration in this melody, one that responds and generates different forms of serenity.
Dedicated to the power of the eyes, their sweetness and their darkness, and to our most misunderstood desires.